Have questions About Choosing A Diamond?
We Can Help You!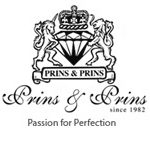 Prins and Prins offers the widest selection of loose certified diamonds at prices very hard to beat. For round or fancy cut diamonds of every grade and colour, visit our showroom or contact us for quotations.
Understanding the basics of diamond grading is the key to selecting the best diamond. At Prins and Prins our professional consultants will guide you through this process which can seem daunting to a first time diamond buyer. Prins and Prins have been a trusted diamond merchant in Cape Town for over 36 years. We offer you lowest prices for loose certified diamonds which are carefully selecting by our highly qualified head diamond grader. Visit our showroom for a personal consultation to select your diamond, or contact us for quotes.
THE PROCESS OF BUYING A DIAMOND

Contact us and tell us what you are looking for. Our staff is highly skilled and can assist you in the selection of the perfect diamond. Our consultants can answer all your questions to allow you to buy the best diamond with confidence.

View a selection of beautiful loose diamonds here on our website catalogue.

We can make an appointment for a free personal consultation, or tell you about our great offers.

We will custom design a unique jewel to be made for you by our master goldsmiths, or view our beautiful collection of diamond jewellery for sale in our Cape Town showroom.

If you cannot visit us, we can deliver to you anywhere in the World. Contact us to find out more about the services we offer and how you can buy your diamond or diamond jewellery from Prins and Prins.
ABOUT PRINS & PRINS
Established in 1982, Prins & Prins Diamonds has grown to become one of Cape Town's most trusted, multi-award winning, family-owned manufacturing jewellers. Dr Prins believes that knowledge equals success, and that a passion for the product you create is essential. Today his staff are the best trained in the business, and Prins & Prins Diamonds is known as "The Professional Diamond People".
"She had the biggest smile on her face and went down to kiss me and she said... YES I WILL.. YES, YES!!!! And I stood up, kissed and hugged her, picked her up and spun her around!!! We celebrated with the champagne and took pictures!! She LOVES the ring and said she never thought or pictured the ring to be sooooo beautiful!! She said the ring is so perfect and its exactly what she wanted and more!!!!! So again from us we want to thank you from the bottom of our hearts that you have made our dreams come true with the perfect ring, the perfect service you offered us and for every moment and time you spend making it all so fantastic, special and perfect. THANK YOU!!!!! Remember I will see you soon for the wedding ring!!"
"Hoe wonderlik was dit nou nie vir my om te sien dat Prins en Prins nog steeds in Kaapstad bestaan en dieselfde wonderlike diens lewer. Hoe verlang ek darem nou na die dae toe ek sommer vir 'n dag Kaap toe kon vlieg om juwele te gaan laat maak of verander daar by julle in die mooie Kaap. Baie geluk, het ook gelees dat jy omtrent gewoel en gewerk met jou talente. Julle "website" is heel vol nuus. Hoop dit gaan goed met Dr. Prins, hy was altyd so stunning mens om mee besigheid te doen. Voel soos gister wat ons in 1984 die eerste diamand by Petre Prins gekoop het."
"Got the ring yesterday afternoon and I must say it suits me well and is a perfect fit. It is as if you knew my fingers and hands cause it sits well on me and is well suited. I now have a challenge to buy more jewellery to compliment the ring I got for my bride, such as beautiful bracelets, earnings and so on. In future when you guys are running promotions or specials on your jewellery don't hesitate to send me your promotions and I will definitely recommend Prins & Prins to my friends in the future. Again thank you for the rings. We greatly appreciate them and your service."
Our business has an international reputation of quality and integrity. We believe a sustainable business is built on the cornerstone of trust, world-class expertise and our relationship with our clients. Only expertly selected Tanzanite, diamonds and gemstones are sold. We sell certified natural Tanzanites, and are a member of the South African Jewellery Council.
Ready to start
Just Fill In The Form On The Top Of This Page And We'll Get Back To
You ASAP To Discuss Your Ideas
Take me to the form