CAPE TOWN'S MOST TRUSTED JEWELLER
South Africa's Premier Jewellery Designers
Cape town's premier supplier of diamonds and jewellery
When it comes to bespoke jewellery design, our goldsmiths lead the Cape Town industry in expertise, skills and above all, creativity. The bespoke Prins and Prins service is tailored specifically to your needs. You will be advised whether your items should be handmade or by Computer Assisted Manufacturing. Furthermore, our qualified consultants will then assist you with selecting the perfect diamond or gemstone for your budget and taste.
Cape Town luxury jewellery store
Take your first step today:
1. Contact us.
Firstly, we will discuss your design ideas, budget, and timeline and answer all questions. After that, your consultation can be done in person, by phone or online.
2. Review and approve your final design and quotation.
3. A 50% deposit will begin your custom design manufacture.
Following your deposit, your creation will be ready within 2-3 weeks.
We also deliver worldwide. Contact us to find out about worldwide safe courier costs.
Be assured; there is nothing like wearing an engagement ring and wedding band you have designed yourself.
Evidently, we are famous for creating unique jewellery designs and producing superb diamond jewellery and rings. We specialize in creating unique diamond engagement and wedding bands. We provide a huge variety of loose diamonds and Tanzanite at affordable prices.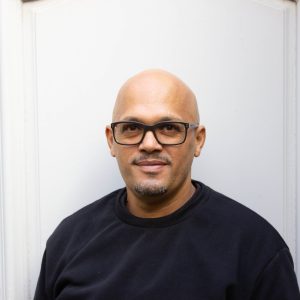 Rafique
Rafique joined our team in 2022 and has been making exquisite bespoke jewellery since. He has over 23 years of experience and loves the challenge of handmaking complex designs.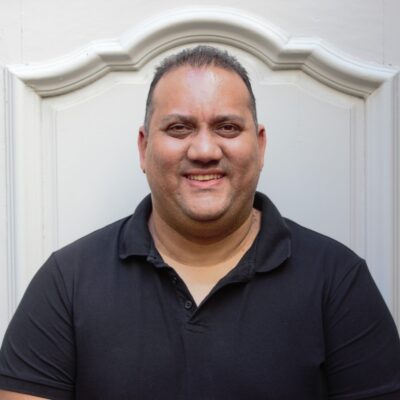 Craig
Craig joined our team in 2022, and is one of our senior goldsmiths here at Prins & Prins. He holds a business management diploma, a certificate in Advanced CAD Design from CPUT and a Diploma from the Cape Diamond Setting Academy.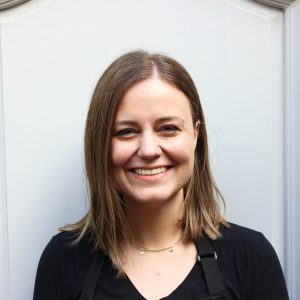 Mia
Mia received her ND Jewellery Design and Manufacture from the CPUT in 2014. Mia is our junior goldsmith and has an eye for perfection and detail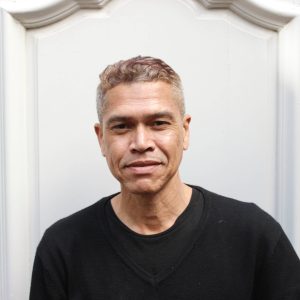 Hamish
Hamish joined our team in 2023 as a senior goldsmith and has over 28 years of experience in the industry. He is passionate about creating thoughtful creative designs and bringing people's jewellery visions to life.
Q) Can your jewellery designers create a custom piece for me?
A) Yes, our skilled goldsmiths at Prins & Prins Diamonds offer custom design services, allowing you to create one-of-a-kind jewellery pieces. If you can dream it, we can do it.
Q) What is the advantage of having a jewellery designer create a custom piece?
A) Our goldsmiths bring exceptional craftsmanship and expertise to every piece they create. They can tailor the design to your preferences, ensuring a unique and personalized result. Rest assured, your jewellery piece will be completely unique and one-of-a-kind. Having a jewellery designer custom-create something for you also allows you to specify your budget, diamond shape, diamond carat as well as metal colour. 
Q) How do I begin the process of having custom jewellery designed by your goldsmiths?
A) To start, you can visit our store or contact us to schedule an appointment with one of our qualified consultants. They will discuss your ideas, style preferences, and guide you through the design process. Our jewellery designers have created hundreds of diamond engagement rings, tennis bracelets, diamond earrings and pendants, and have placed first for their designs in jewellery competitions such as PlatAfrica. 
Q) Can your jewellery designers create something with my own materials?
A) Yes, you can bring your own materials, such as gemstones or sentimental pieces of jewellery, which our jewellery designers can incorporate into the custom design.
Q) Do I need to have a specific design in mind before my consultation?
A) Not necessarily. Our consultants can assist you in developing your design concept, whether you have a clear vision or need inspiration. They will work closely with you to bring your ideas to life.
Q) How long does the custom design process take with your jewellery designers?
A) The timeline can vary depending on the complexity of the design and the availability of materials. Our jewellery designers will provide you with an estimated timeframe during the consultation.
Q) Can I make changes to the design during the process?
A) Yes, our jewellery designers are committed to ensuring your satisfaction. They are open to making reasonable design modifications during the process to meet your preferences.
Q) Is there a minimum budget for custom-designed jewellery with your goldsmiths?
A) At Prins & Prins Diamonds, we cater to a wide range of budgets. During an appointment, our qualified consultants will work with you to create a design that aligns with your desired budget and specifications.
Q) How do I get started with a custom design piece from Prins & Prins Diamonds?
A) To begin the process, simply visit our store or contact us to schedule an appointment with our experienced consultants. They will collaborate with you to create a custom-designed jewellery piece that reflects your style and preferences.