Where did man originate from…. A question asked by so many. Well, apparently it's right here in South Africa!!Only one of many things that makes South Africa UNIQUE!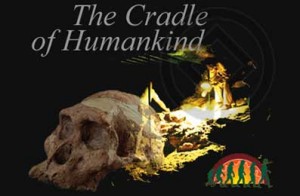 The Sterkfontein Caves in Gauteng, is the site where the oldest human skeletal remains IN THE WORLD was found, estimated to be 3.5 million years old! This truly is the place where the human race was born!We hope you enjoy this 3rd part in our series as discover a few of South Africa's fascinating ARCHEOLOGICAL aspects.
Fossilized footprints were found at Langebaan Lagoon, Western Cape, in a sand-dune-turned-rock.
The 117,000 year-old fossils are the oldest known footprints of an anatomically modern human
Most of the world's proto-mammalian fossils are found in the Karoo region
At Blombos Cave near Mossel Bay middle stone age people (80 000 years ago) engraved pieces of ochre which is regarded as the oldest known artwork in the world
These people were the first to use tooth picks
The oldest jewellery in the world, a string of beads made from gastropod shells, was discovered here
The world's first toolkit, consisting of bone and rock flakes sharpened as scribers, was discovered here
The above covers a few of South Africa's unique Archeology features – truly things to be proud of!
Remember to come back next month as we continue with our series, looking at Business, People, Infrastructure, etc!