HOME > ENGAGEMENT RINGs > Solitaire
Gemstone Engagement Rings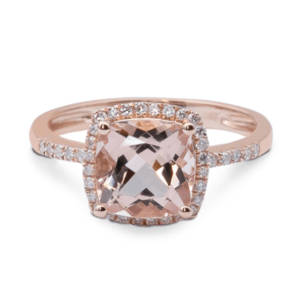 14ct Rose Gold Morganite Halo Engagement Ring
14ct rose gold halo engagement ring set with a cushion cut morganite of 2.31ct. In the halo: 0.21ct of round brilliant cut diamonds.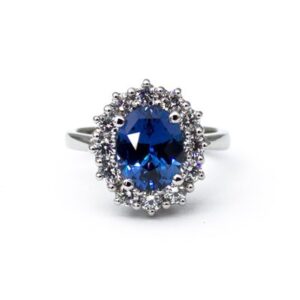 Sapphire "Princess Di" Diamond Engagement Ring
Exquisitely crafted Platinum classic cluster style Princess Diana ring set with natural diamonds and natural sapphire.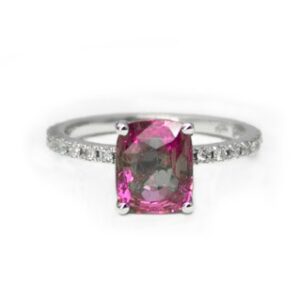 Platinum Cushion Cut Sapphire And Diamond Ring
Handcrafted platinum ring set with a pink cushion cut Sapphire and diamonds. Adjustable to finger sizes L-P.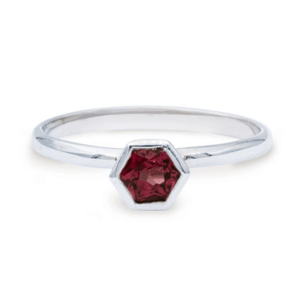 White Gold Spinel Engagement Ring
9ct white gold stack ring set with a hexagon cut natural Spinel. Finger size is adjustable.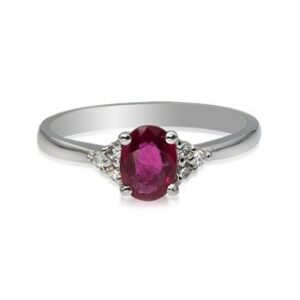 White Gold Ruby And Diamond Ring
10ct white gold engagement ring set with one Oval Ruby and round brilliant cut diamonds. Available in all finger sizes.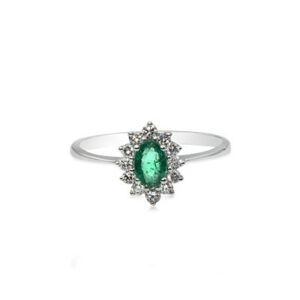 White Gold Emerald and Diamond Engagement Ring
White gold emerald and diamond ring in 18ct. Available in finger sizes J-O. Contact a consultant for questions about a custom order.