Unique & Beautiful Engagement Rings
Are you looking for a truly unique engagement ring for your loved one at an affordable price?
Prins & Prins – Engagement Ring Specialists since 1982
A diamond engagement ring is the symbol of love and commitment. A diamond is a gift which will endure for eternity. At Prins and Prins we understand how important it is to select the perfect diamond ring. Our engagement ring collection is crafted by award winning master goldsmiths to best enhance your diamond. We have classic designs, modern and innovative designs, and a team who can custom create a new design just for you. Our prices are very hard to beat. Contact us to find out more.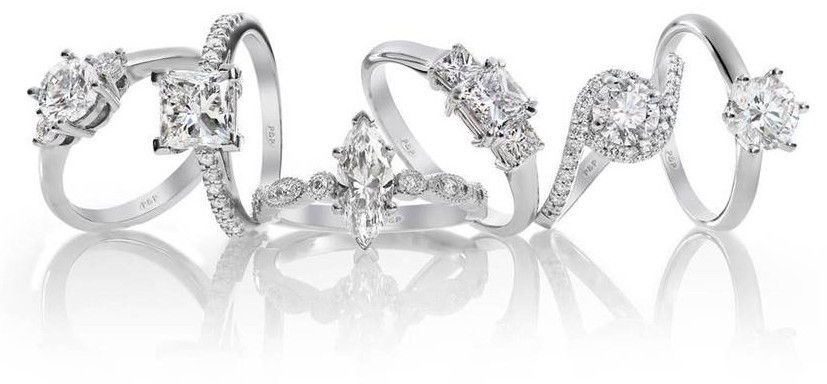 "Awesome service, incredible designs – couldn't find better than Prins & Prins" – Duncan and Michelle H.
Do you have questions about buying an Engagement Ring?
One of our expert consultants would love to help you!
Our Catalogue
Browse our online catalogue or our luxurious Cape Town showroom. We have an exquisite range of engagement rings to offer you. Send us an enquiry or call us for pricing or more details, or to make an appointment for a consultation.
Custom Design
If you are looking for a ring as unique and personal as your engagement will be to you, consider a custom-designed ring.  Our expert consultants will guide you through the process of selecting the perfect diamond for you and will work with our award-winning studio to create your dream ring.
Our business has an international reputation of quality and integrity. We believe a sustainable business is built on the cornerstone of trust, world-class expertise and our relationship with our clients. Only expertly selected diamonds, Tanzanite and gemstones are sold. We sell certified natural diamonds, and are a member of the South African Jewellery Council.
Established in 1982, Prins & Prins Diamonds has grown to become one of Cape Town's most trusted, multi-award winning, family-owned manufacturing jewellers. Dr Prins believes that knowledge equals success, and that a passion for the product you create is essential. Today his staff are the best trained in the business, and Prins & Prins Diamonds is known as "The Professional Diamond People".