NEW JEWELLERY TRENDS FOR 2022
The anxiety and disappointments caused by Covid-19 have had a major influence on jewellery design. A new trend has emerged. Now, people are looking for joy in their purchases more than ever. Whimsical pieces with humour, items that can be played with, pieces that offer surprise and delight have thus become popular.
 PLAYFUL DESIGNS
These new designs combine beauty with happy symbols and perky motifs and are loved by every age, from younger women who want to be noticed to the more sophisticated who wish to express a luxurious sense of wit.
 Examples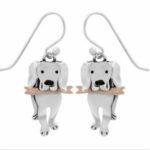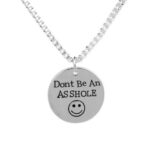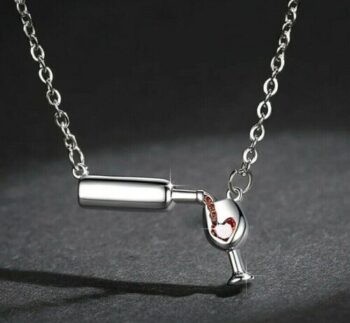 What about?
A mushroom pendant studded with diamonds.  A bracelet with charms of happy-faced emojis.  A ring in rose gold and enamel with an ice cream motif provides a sweet memory.  The use of quirky motifs, like the faces of Charlie Chaplin, Laurel and Hardy, and comic book characters such as Woody Woodpecker and Road Runner is sure to please.
Even diamonds don't have to be serious. They can add a sparkle to unusual conversation pieces that elicit a smile. Humorous pieces reflect a personal style and signify fun, happiness and individuality. We all can do with more of this.
PREDICTIONS FROM PINTEREST.
Because people use Pinterest to plan for the future, the company has been spot-on in forecasting trends over the past eight years. Their forecast for jewellery trends in 2022 includes:
Generation Z is getting creative and wants to accessories the whole body, from tooth gems to crystal eye embellishments. Lip piercings, cross earrings, and eccentric jewels will be popular in 2022.

Notable search terms are; 'ear curation' and 'ancient Greek jewellery', which could point to the revival of antique-inspired designs.

"pearl necklace men" and "pearl ring simple" are two top-trending search terms. 2022 may be the year men start wearing pearls.

Other popular search themes that will influence jewellery designs were: "dopamine dressing," "celestial celebrations," "goth dressing," "friendship rings", and "bestie aesthetic."
RETURN OF TRADITION.
* The many engagements, weddings and associated jewellery purchases postponed during Covid are set for a revival. Modern couples seek to individualize their engagement rings by choosing alternative centre stones. Sapphires, in arresting hues from blue and teal to pink, aquamarine set with diamonds in white gold, morganite in rose gold halo rings, and even pearls will be used as symbols of love and commitment in the future.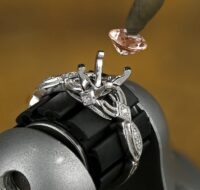 * The halo and solitaire engagement ring will become bolder and more iconic. Setting styles such as the traditional bezel and gypsy setting will return.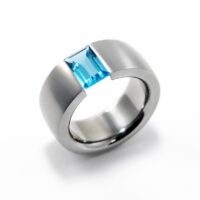 * For those seeking the sparkling bling of diamonds, there are cheaper alternatives. Since their appearance some years ago, man-made, aka lab-grown diamonds, have come down in price by nearly 80% and offer more bling for your buck, while a plethora of diamond look-a-likes, such as moissanite and cubic zirconia, are available for those not interested in rarity or retaining value.
* For those customers still seeking the tradition and durability of a diamond with a colourful twist, treated diamonds in shades of black, blue, yellow, or brown offer a new take on a classic.

* Dainty pearl rings, often with a thin diamond halo or side stones, have been growing in popularity.

BOLD NEW COLOUR COMBINATIONS
After the drab and boring pandemic years, couples are not afraid to combine unusual colours in their commitment jewellery. They individualize their rings by using black diamonds with rubies, emeralds and even pearls, or multiple hues of sapphire in one ring and create a talking point. Furthermore, the mixing of different metals, like combining rose and white gold, blackened silver and rose gold, or silver and yellow gold, will probably increase in future.
ETHICAL AND SUSTAINABLE OPTIONS
Modern jewellery buyers are concerned about the social and environmental harm the mining of gems and precious metals cause.
For customers seeking ethical options for their commitment jewellery, Prins & Prins offers a clear, documentable path from their suppliers to their workshop, grading laboratory, to your finger. Each of their gemstones has been chosen specifically for its quality, clarity, and presentation of colour. And you can be assured that every stone is mined, cut, and processed under conditions that meet all standards for worker safety, environmental protection, and responsible production.