A subsidiary of Namaqua Diamonds, Storm Mountain Diamonds (SMD),
co-owned with the Lesotho government, has recovered a 108.39 ct
fancy pink diamond from their Kao mine, in Lesotho. It is an
exceptionally rare Type IIa diamond and one of the largest pink
diamonds ever recovered.
The Kao mine has produced some of the rarest vivid polished diamonds
in the world, including the 29ct Rose of Kao in 2018, the 25ct Pink Dawn
and the 21ct Pink Palesa diamonds in 2021, and the 47ct Pink Eternity
diamond in 2022.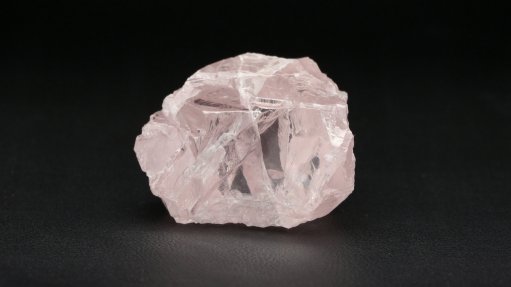 This latest find strengthens the mine's reputation as one of the world's
most important producers of exceptional pink diamonds.
What price for a large pink diamond?
In October 2022, Sotheby's sold the Williamson Pink Star, an 11.15-
carat fancy vivid pink internally flawless diamond, for $57.7 million in a
single-lot auction at Sotheby's Hong Kong, setting the world record price
per carat for any diamond or gemstone at more than $5.1 million.