SIX FEMALE PERSONALITY TYPES
and the jewellery each will appreciate.
Buying jewellery for a special woman is one of the great agonies of most men. They often want to show appreciation but just do not know what to buy. Big and shiny is not always better – jewellery bought with thought is always best.
A woman will always appreciate jewellery that matches her lifestyle or fashion sense, something that reflects who she is.  It is so that women with certain personality traits have similar likes and dislikes when it comes to jewellery.
It is thus important for men to take note of their lady's personality and lifestyle before selecting jewellery for her. Also, observe and take note of the type of jewellery she wears most often.
To help you chose the perfect item for your perfect woman, here are guidelines for each of six female personality types.
Missus Peer Pressure
Does your woman comment on the size and sparkle and seem envious when her sister, friend or colleague shows off a fabulous new jewellery item?
If she likes to impress other females, then big and shiny is what she wants.
A thin chain and dainty pendant will not do, rather a chunky silver bracelet, or a large precious stone set in a heavy ring.
Missus High Maintenance
Does the love in your life like attention, to stand out at a crowded party? Is she afraid someone else will wear the same dress?
Then something unusual, a talking point and something no one else will have is your answer.
Like a specially designed one-off custom-made solitaire ring with a large unusual coloured gemstone, or a 2-carat diamond.
Or a huge cluster ring with plenty of sparkles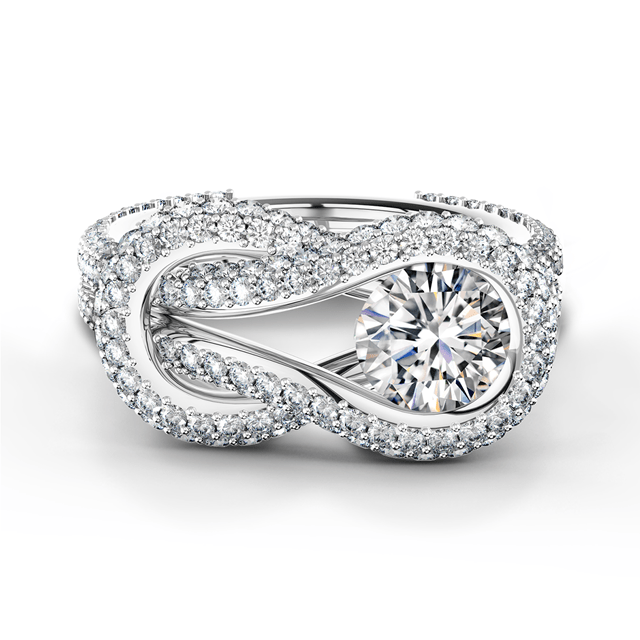 Missus Bashful
Your blushing bride may be more of the wallflower variety – beautiful, sweet and shy but hate to be the centre of attraction.
If so, glitz and glamour showpieces are not for her. Find something dainty such as a classical single stone engagement ring, or,
a delicate pendant with symbolism and meaning, on a thin chain.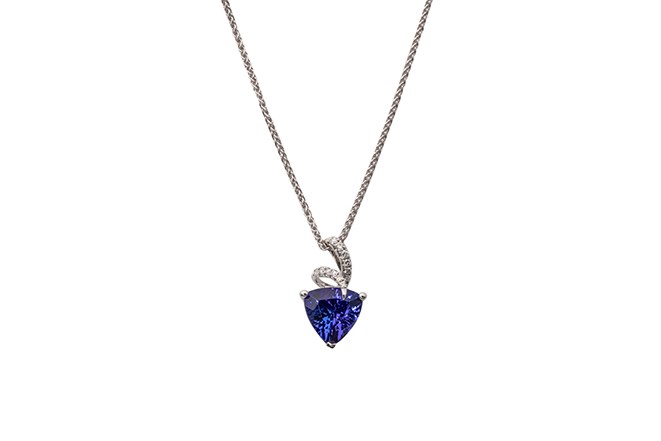 Missus Artist
If you are in love with an artist, even a wannabe artist, one with plenty of creative juices, or one who works in art or design,
then you need to look for something interesting and unusual.
She will appreciate beautiful detail and intricate designs, and if you made the effort to have something specially designed for her, kudos to you.
Cluster rings or pendants with unusual coloured stones, even containing interesting inclusions, will intrigue her.
Missus Romance
If she likes romantic dinners, the sound of rain, cuddling in front of the fireplace, or reading Jane Austen,
she will be bowled over with something pretty, flowery and presented to her in a romantic setting.
Anything with a special meaning, symbols of your life together, flower-shaped cluster rings, 3-stone rings representing
yesterday, today tomorrow, anything with meaning that came from your heart will make her happy.
Missus Attention to Detail
Does she spot a minute stain on your shirt, can fix her computer or coffee machine in no time, regularly return clothing she had purchased?
Is she particular and knows exactly what she wants, won't take "no" for an answer and reads the small print on labels. Be careful.
Detail Divas have been known to refuse jewellery with tiny flaws.
 She has an eye for detail and will want to know all about the item you purchased. You need to find the 'perfect' stone.
Do not buy something without a certificate. No synthetics for this lady. She may even tell you beforehand about the type of stone she prefers,
the style of ring, width and height of settings, etc.
In summary, your fair maiden will appreciate your gift if it matches her personality – because, it says that you took care and noticed her, not for her beauty nor her mind, but for the person she is.   It is the path to a perfect, everlasting relationship.
Do not be afraid to ask our advice when looking for something special. Our qualified designers and goldsmiths will assist you in buying the perfect item for your perfect love.